Facebook Lite
Facebook Lite, a lightweight Facebook alternative
If your addiction for social media (namely Facebook) has surpassed the level of technology of your smart phone, then you might be a bit frustrated. It is understandable. Over the years, Facebook has added quite a lot of features that might tax lower end mobile systems.
The good thing is, you probably don't need half of these features. So in case I'm right, or your phone is ready to fall apart, Facebook Lite is for you!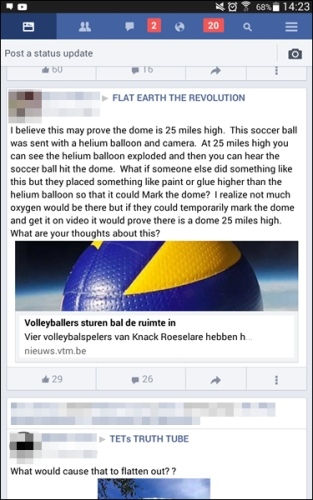 Facebook Lite features a very spartan interface. Luckily, everything is more or less where you'd expect it to be. The Feed, Requests, Messages and Notifications buttons are on the top.
Every other section such as, Friends, Groups or Photos can be found in the Menu tab. The interface is bare bones, containing only a minimum of pictures and separator lines, but maintaining the classic blue look.
Facebook Lite continues to keep you updated. New stories are highlighted while you view the news feed and Android notifications will pick up on them as usual.
Features
Access to all of Facebook's sections
Pros
Very light on resources
Has all major features
Cons
Looks dated, but it's to be expected
Conclusion
There's nothing special about Facebook Lite, except that it's only 1 MB in size and can relieve you aging phone from handling Facebook exclusively.
RELATED PROGRAMS
Our Recommendations
---
---
---
---